Peptide E Collagen, present in Celergen, is made up of the 2 main components of outer skin layers, collagen and elastin. It is easily absorbed and is proven to rebuild skin from the inside out. Peptide M, another of Celergen's ingredients, significantly improves the skin's moisture balance by firming the texture and elasticity. These 2 peptides act directly on the skin, which is why people notice almost immediately that their skin looks healthier and radiant.
Restoring Your Youthful Skin
Collagen and elastin in Peptide E Collagen make your skin beautiful and radiant by rebuilding it from the inside out.
Peptide M keeps your skin well hydrated and supple, removing rough and mottled patches.
Eliminate Lines And Wrinkles
Peptide E Collagen and Peptide M make skin thicker, lifting and toning slack areas to reduce lines and wrinkles.
Celergen, the world's only Swiss Marine oral cell therapy supplement, helps you look and feel younger with firm, youthful and radiant skin regardless of your age – without any of the negative consequences of injectables or the expense and inconvenience and downtime of cosmetic surgery.
REDUCTION IN WRINKLES AFTER 28 DAYS OF ORAL PEPTIDE E COLLAGEN TREATMENT
This figure shows the effect of 2 grams/day of Peptide E Collagen given orally for 28 days on forearm wrinkles and crow's feet in 43 healthy female volunteers, aged 40-55 years.
At 28 days, 71% of subjects in the Peptide E Collagen group showed a significant decrease in the number of deep wrinkles. The average deep wrinkle reduction was equal to 19%. On the other hand, the control group showed further damage to their skin in the same period with a significant increase in deep wrinkles by 28% in 82% of subjects.
In other words – Peptide E Collagen and Peptide M in Celergen rebuild outer skin layers from the inside out and make your skin toned, supple and well hydrated while also reducing lines, wrinkles and roughness.
I take Celergen every day and start my day knowing that I am doing the best to take care of my health, to stay strong, full of energy.

Miss Mexico 1990 and Miss Universe 1991
I am in my mid-fifties and am a busy art dealer based in Central London. I had heard of the benefits of Celergen from an American businesswoman and bought a one-month's supply. It comes beautiful..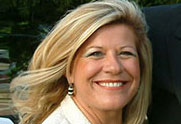 I have been using Celergen for the past year. It played a significant part in my fast recovery from a major surgery in June 2011. Six months after my surgery, I was in sufficiently good shape to co..
I started Celergen 15 days after the Brussels Marathon. The use of Celergen has absolutely shortened my recovery period and allowed me to start my winter training sooner than I expected. Besides my..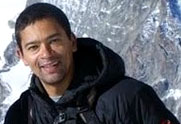 I have been taking Celergen for the past month. At first I did not notice much of a difference. One day, some of my friends asked me if I have been taking something or if I was going through any sp..
During the past ten years I have noticed my body is getting older. I get a lot of pains and aches when I train and move. It has been emotionally and mentally taxing. I tried many different pills, v..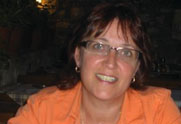 Repairing Your Skin at the Cellular Level
Reduces Joint & Muscle Pain
Proven effective for healing back, hip, and knee pain associated with osteoarthritis
Slows Down Cellular Aging
Counteracts damage caused by free radical attacks on DNA, proteins and enzymes
Improves Mood & Quality Of Life
Counteracts damage caused by free radical attacks on DNA, proteins and enzymes
Noticeably reduces physical and mental fatigue
Improves stamina during workouts and speeds up recovery process
Enhances memory and sharpens mental concentration