PRODUCED USING SWISS PROPRIETARY COLD EXTRACTION TECHNOLOGY
Celergen is a potent nutritional treatment that stimulates the human body's natural healing powers. Celergen triggers the repair and rejuvenation of individual cells. One of its key ingredients is a proprietary Cellular Marine Complex. This complex is extracted from the DNA of deep-sea, pollution-free marine life, which has powerful anti-aging properties.
Produced using Swiss Proprietary Cold Extraction Technology, Celergen is just as effective as injectable cell therapy at a fraction of the cost and in the convenience of your home.
Reduces Joint & Muscle Pain
Proven effective for healing back, hip, and knee pain associated with osteoarthritis
Slows Down Cellular Aging
Counteracts damage caused by free radical attacks on DNA, proteins and enzymes
Improves Mood & Quality Of Life
Counteracts damage caused by free radical attacks on DNA, proteins and enzymes
Noticeably reduces physical and mental fatigue
Improves stamina during workouts and speeds up recovery process
Enhances memory and sharpens mental concentration
I take Celergen every day and start my day knowing that I am doing the best to take care of my health, to stay strong, full of energy.

Miss Mexico 1990 and Miss Universe 1991
I am in my mid-fifties and am a busy art dealer based in Central London. I had heard of the benefits of Celergen from an American businesswoman and bought a one-month's supply. It comes beautiful..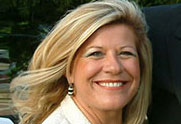 I have been using Celergen for the past year. It played a significant part in my fast recovery from a major surgery in June 2011. Six months after my surgery, I was in sufficiently good shape to co..
I started Celergen 15 days after the Brussels Marathon. The use of Celergen has absolutely shortened my recovery period and allowed me to start my winter training sooner than I expected. Besides my..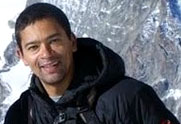 I have been taking Celergen for the past month. At first I did not notice much of a difference. One day, some of my friends asked me if I have been taking something or if I was going through any sp..
During the past ten years I have noticed my body is getting older. I get a lot of pains and aches when I train and move. It has been emotionally and mentally taxing. I tried many different pills, v..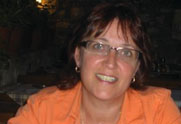 For further enquiries, view our FAQ or kindly fill in the following details. We will get back to you soon!